Paint By Numbers - Art
Regular price
Sale price
$39.99
/
In Stock, Ships To Your Location.
---
PROMO: Add 2+ Kits for FREE Shipping AND a Discount!

---
If you have an illustration or piece of art you'd like to recreate, just upload it here. We'll turn it into a paint-by-numbers kit. 

Color and Calm Kits come with everything you need to turn your favorite photo into a treasured masterpiece.. even if you've never held a brush before!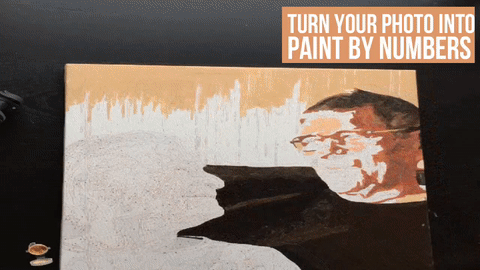 How Does It Work? 
1) Choose the photo you'd like to paint and upload it above! Our team of expert designers will create a detailed, numbered outline of the image. 
ps. try to follow the photo guide - but don't worry too much!
We'll get in touch if your photo isnt suitable, and request another. If you want to change your photo, just get in touch within 24 hours!
2) We print the design onto canvas and pair it with a paint set that is completely unique to your photo. 
3) We triple-check that everything is perfect, and ship the kit to you!
What Comes In My Kit?
A 40x50cm Canvas

 

- it's printed with a simple numbered outline of the photo you upload.


24 Water Based Acrylic Paints -

 

handpicked to match your photo. 


3 x Premium Brushes -

 

(1 Small, 1 Medium, and 1 Large)


An Artists Guide

 

- filled with top tips to help you get the most from your new kit!
 Is my photo OK? 
Use this guide to help when deciding which photo to upload. We'll be in touch within 48 hours if there are any problems with your image! 
Upload your photo today and receive your custom kit in the mail.
How Long Does It Take To Make?
Creating the perfect paint by numbers is no simple task - from designing the outline, printing, to hand picking your pots with matching colors! 

For this reason, orders can take up to 7-10 working days to be printed, packed and shipped to you.
All Shipping is Tracked and Insured for a Flat Fee of £5.79.

NOTE: If you checkout in USD, EURO, AUD or CAD - this price will be shown in your currency at the live rate, so you're always getting the best price available.

All orders are handled by names you can trust: Royal Mail, FedEx, DHL, UPS, USPS - using the fastest we can find for your specific location. 
How Long Does Shipping Take?
USA: 5-12 working days
Europe: 5-12 working days
CA, AUS, UK: 5-12 working days

Please note that we do not deliver to:
Brazil, Puerto Rico, Hawaii, Jersey, Guernsey, Gibraltar, UAE and Military Addresses. 

Orders Over £50 ($70) Will Ship Free:
Just add 2 kits and Free Shipping will Apply Automatically!

Our Return Policy Is Simple.

If you're unhappy with your order for whatever reason, it's our priority to put it right.

We'll push your replacement to the front of the order queue and get it re-sent at no cost to you. 

..and If you're REALLY unhappy (we're yet to hear from anyone who is, phew) - you can have a full refund.

Send us an email at hello@colorandcalm.com to speak to a member of the team.